Welcome to
workersdormitory.com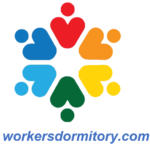 Looking for Workers Dormitory in Singapore? Look no further, you are at the right place! We had helped to house numerous workers all over Singapore in MOM approved dormitories.
We seek to meet and exceed all our clients' expectations by matching to their needs and providing one-stop and value-added services.
Fill in the particulars and we will get back to you immediately!
a one-stop website to find your needs
"I would also like to say thank you to Melvin, he has completely fulfill our expectations."
"Thank you so much for your help. Will definitely seek your service again."
"Excellent service by the team."
Different Dormitories to suit your workers' needs
Leaving Your Dormitory Safely For Work
Migrant Worker Onboarding Centre (MWOC)